One of the 10 most beautiful beaches in the world will leave you breathless. The beautiful turquoise sea that stretches 800m along the coast looks like the Caribbean in the heart of the Adriatic. 350 meters of shallow sea is perfect for the youngest.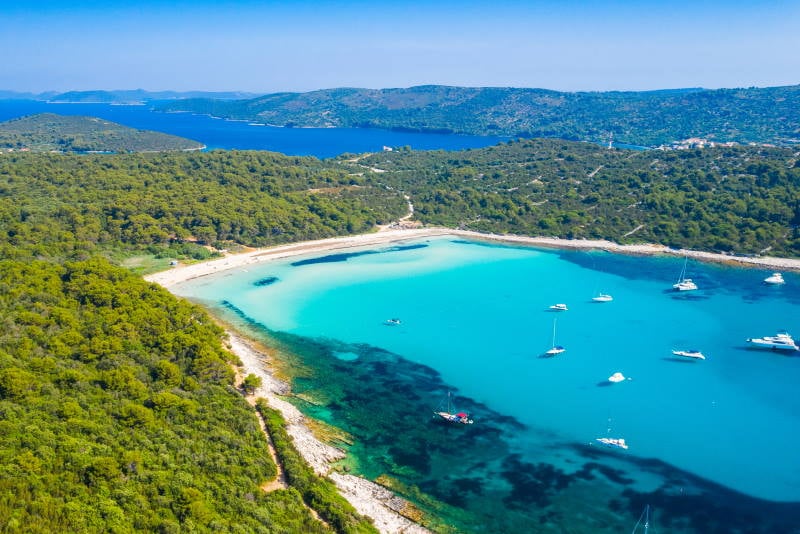 The sunken ship of Michele
This Italian cargo ship ran aground here in 1983. The ship was mostly above sea level for many years, but over time it sank more and more so that only the mast was left sticking out, but it is still shallow enough that you don't have to dive deep to see and explore it. Every diving lover will like it. Experience a touch of history with the old JNA bunkers built by Tito to protect Zadar from foreign invasions. Try yourself in a creepy tunnel ride!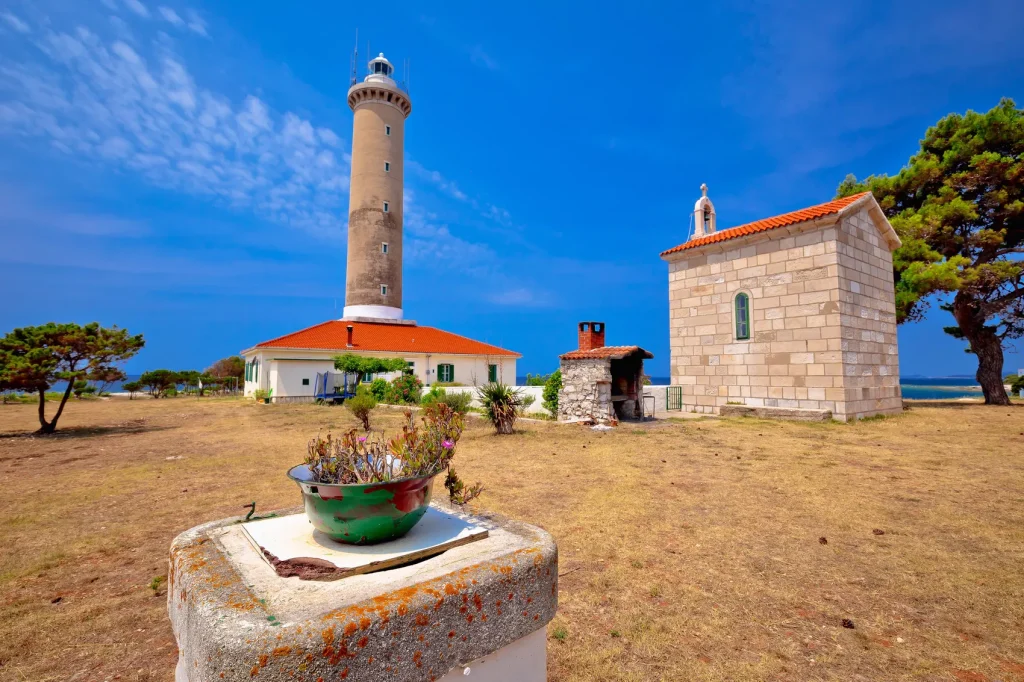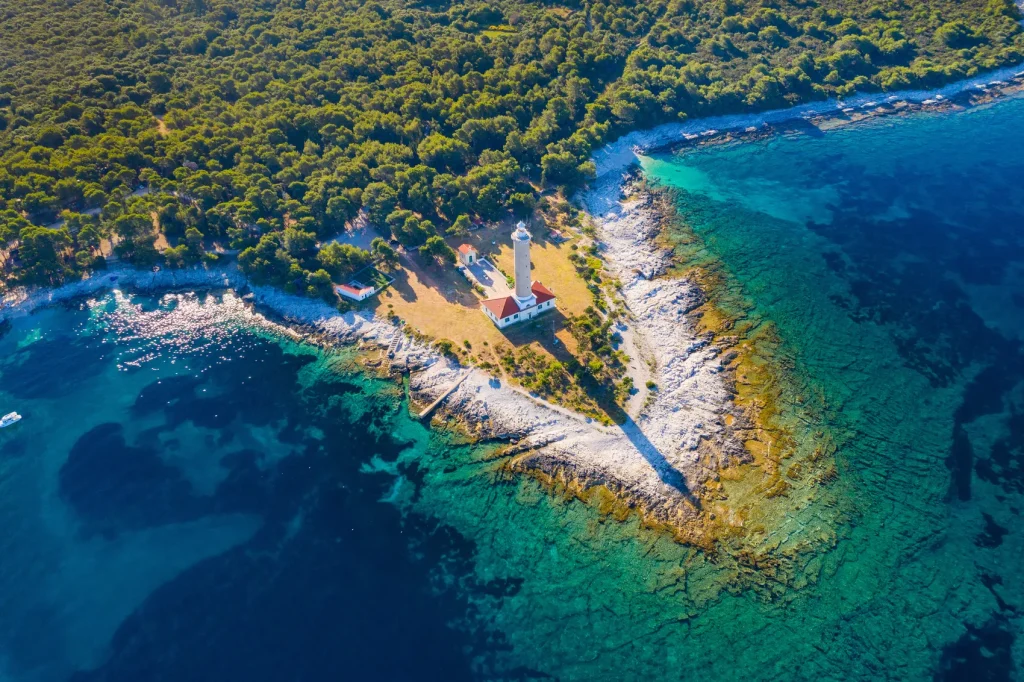 The imposing lighthouse is located on the north-western tip of Dugi otok, near the place Veli Rat.It was built in 1849 and it is 42 meters high and today it is the highest lighthouse in the Adriatic. It owes its impressiveness to its yellow facade, for which, according to oral tradition, 100 000 yolks were used. In the courtyard of the lighthouse is the chapel of St. Nicholas, a place increasingly in demand for photography.